Romantic and elegant, classical and fancy, charming and attractive – these are only few of the words we can say about a classy woman with amazing lips! You might've seen the amazing effect a pair of red lips can have on a man and even on a whole crowd. These lips will make you forget looking at the woman's legs or even checking out what shoes this stylish woman has chosen. Because red lipstick, indeed, can do wonders with your appearance! Sometimes, it's even enough as a main accent in your look or a general accessory in your outfit. Speaking of these, check out our intriguing makeup ideas with red lipstick now:
1. Classical smart look
This is great for both – the office day in your working place and a stylish party with friends or colleagues.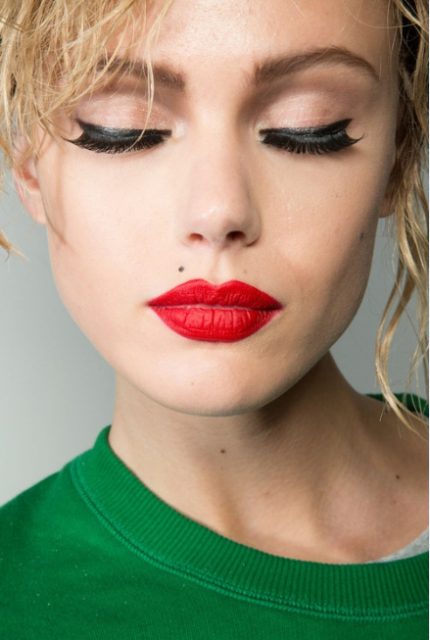 In both cases, the red lipstick must be the only accent in your makeup. This means that your eyes should have mascara and eyeliner only.
Also, make sure your facial skin is blemish-free, because the red lipstick will really attract everyone's look!
2. Red lipstick and flawless face complexion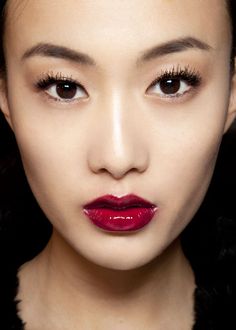 Have your facial skin totally transformed with decent beauty products – good moisturizer, perfect concealer to cover spots, pimps or wrinkles, as well as luxury powder and glossy blush.
Make sure your facial makeup is ideal and flawless and then, simply, add the red lipstick as a main and only color for to face.
3. Red lips and smokey eyes
The perfect combo for both – daily and evening use – is just fabulous! The red lipstick will match perfectly well with smokey eye makeup in grey, black or brown.
If you prefer something more occasional and suitable for a party – vanguard and original – add even more shades to your facial makeup.
To avoid silly combinations, better rely on eye shadows in orange, blue or dark pink!
4. Golden redness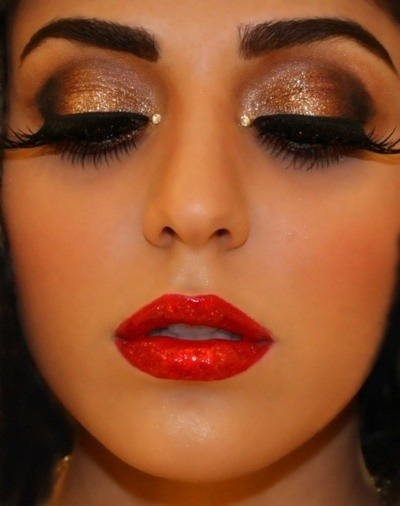 Red lipstick is also great for your favorite golden eye shadows. To make the final outcome even more attractive and impressive, add some shimmering blush to your cheeks.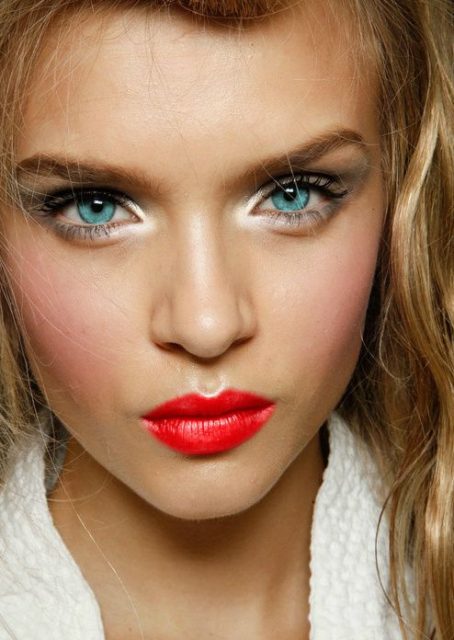 This makeup is ideal for a party, a birthday event at home or a night out with your best friends. Attention – do not go too extravagant with the clothes with such a makeup, because you won't like the result at all.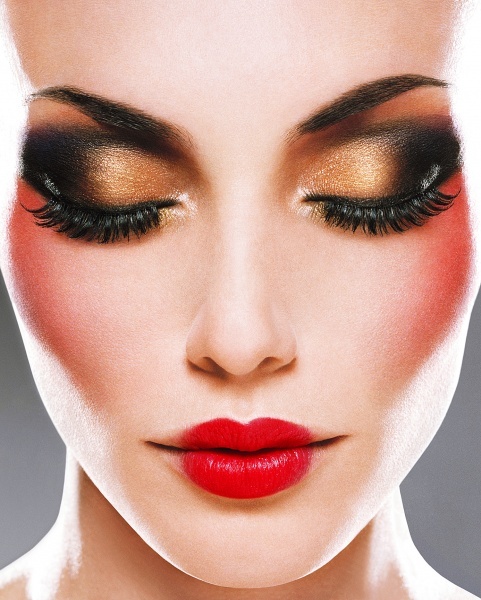 Choose something more classy and stylish like black dress or smart pants, shirt and skirt instead!
5. Additional accessories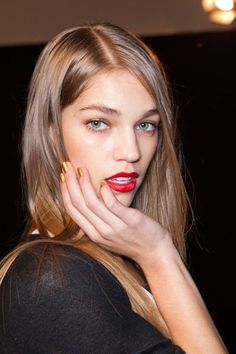 You can add fancy red manicure to your red lipstick.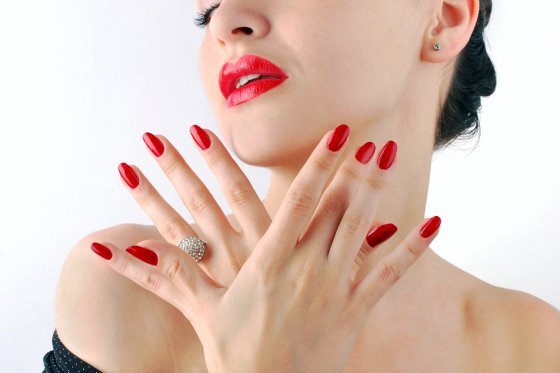 This is the simplest way to match your lips and nails. However, other colors like beige, golden and dark mahogany shades will also be great for your nails.
Also, fake eyelashes will appear fantastic with your natural makeup with no eye shadows, but extra impressive red juicy lips!