To make your look more vibrant, attractive and intriguing, mascara and a set of awesome eye shadows, sometimes, aren't just enough! In this case, the old but gold eyeliner, though, can make wonders with overall facial makeup! However, eyeliner isn't for everyone, because, before choosing the best beauty makeup brand and the ideal color, you'll need to learn how to work with it. For this purpose, we've gathered for you some really amazing tips and ideas. Read them and find out how to apply eyeliner easily, quickly and with a fantastic final result!
1. Eyeliner makes huge changes with your eyes!
Once you understand this, you'll figure out how to apply the eyeliner. All famous makeup artists believe that with ordinary eyeliner – either in classical black, or in more original dark blue or brown – you can actually quickly transform your eyes.
Indeed, this beauty product gives you the chance to not only make your eyes look larger, but also to change their shape. Thus, you can prolong your eye shape, as well as make it more rounded.
By the way, if you want to make your eyes as bigger as you can, simply add some smokey eye shadows to the eye liner and you're ready to go!
2. The easiest eyeliner application method
What you can do as a start is to begin with the simplest way to apply your eyeliner – from the inner to the outer edge of you upper lash line. Wiggle the eyeliner between your lashes and make the final application move slighter to create a perfect arc on your eye. Go on with smudging to add a complete look to your final makeup.
3. Easy tip to restore your tired look
All girls with blue or green eyes make take the benefit of this eyeliner application method! It will help you not only to refresh your makeup style, but also to make your face look less tired or exhausted.
Use brown eyeliner – better some more neutral shade – and apply it right above your eye lashes. Then, put your index finger into the bottle of your favorite beige eye shadows and apply on the entire eyelid.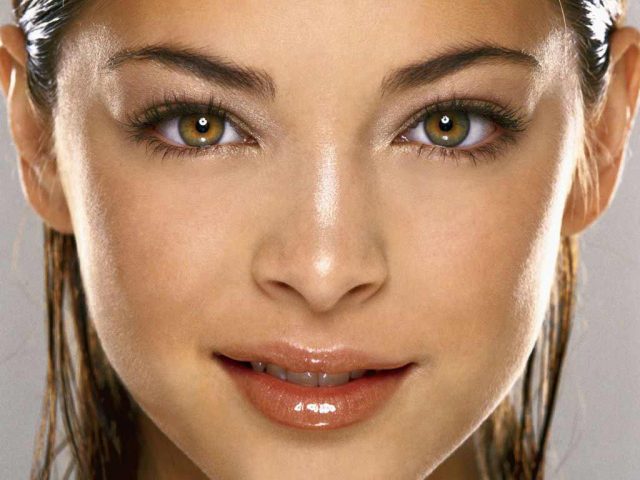 Get the eyeliner once again and apply one more time! You're ready now!
4. Colorize your look!
Eyeliner does not come in ordinary black shade only. On the contrary – you can colorize your fantastic party look with eyeliners in green, blue or even something more vigorous like orange or yellow.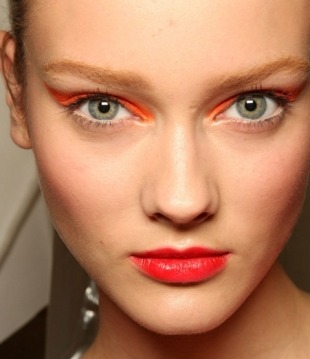 Apply the eyeliner only below your lower lash line from the inner to the outer corners.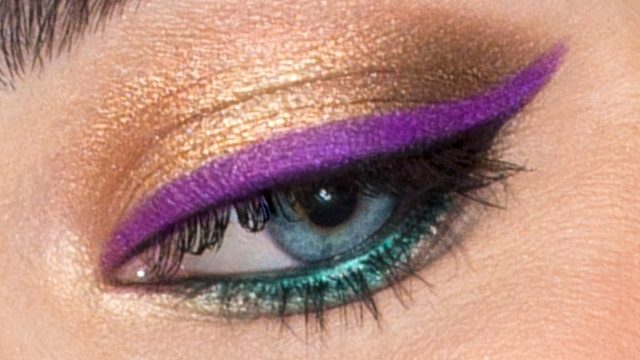 Try to use only short strokes and add some black line to your upper lash line for more attractive final result!
5. Fashionable cat eye!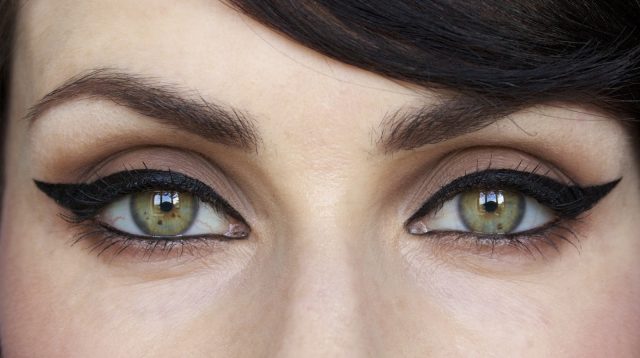 The eyeliner is your best friend when it comes to the cat eye that's so popular these days! This isn't very suitable for eyeliner beginners, though, but, when your hand stops shaking with the beauty product, try it!
Make your move more flattering and firm the shape of your cat eye! Draw an edge right next to your eye shape and fill the gap with black and grey smokey eye shadow!