The cat eye is a classic look that women use in all kinds of occasions. It's the perfect choice if you're going to a party, or you can even use this type of look on a romantic date. You'll certainly gain the sympathies of the person you went out with. The cat eye adds depth to your eyes and optically enlarges them. You'll never go wrong if you decide to use this type of makeup. It will give you a mysterious radiation and make you feel more confident. However, many women find it really hard to create the perfect line, so here are some easy steps to follow in order to achieve this look.
Step 1: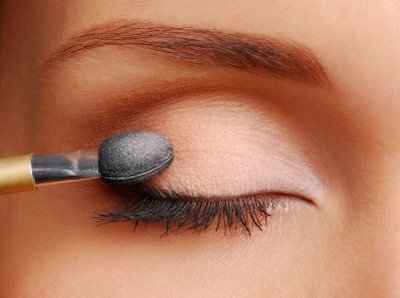 The first thing you need to do is prime your eyes. You can use a primer, or a foundation. Then you have to apply a neutral beige color, followed by a darker shade which you have to apply in the crease of the upper eyelid.
Step 2:
Next comes creating the line. It must begin from the inner corner of your eye. Try to keep the line closer to your lashline, along the whole lid. The line must be thinner at the inner corner of the eye. When you reach the end of the eyelid, begin gradually thickening the line upwards, but try not to go too far from the corner of your eye.
Step 3:
After that, make a curved line with an eyeliner, or a black pencil, starting from the outer corner of the lower eyelid, so that you can keep up with the natural line of the eye. Once you create the line, you must connect it with the rest of the eyeliner, but try to smoothly mix the two lines. And finally, carefully fill the resulted triangle.
And voila, you have the perfect line! In order to create your final look, apply mascara, and you're done. Now you have the perfect cat eye.