The perfect shade of lipstick is not always easy to find, putting on the wrong shade can wash out your face or make you look like a clown. This means that you need to consider your hair color when you are choosing just the right shade of lipstick to wear. You can't tell what shade will look best based on what it looks like on display. Your overall skin tone and hair color will play a major role in what your lipstick looks like. There are so many different shades of lipstick to choose from that the choices can get a bit overwhelming.
Here are some of the best tips to follow when choosing lipstick that compliments your hair color:
Red Hair
If you have red hair, choosing a bright red lipstick is probably not the best idea. This means that women with red hair should stick to shades of lipstick that are not too dark. It is best to go with lighter shades like beige and nudes. These are the shades of lipstick that are most flattering on people with red hair. Most women with red hair also have very fair skin, and these shades of lipstick will not wash out your face like darker shades will. Going lighter is always the best option when you have red hair.
Brown Hair
When you have brown hair, you do have more shades of lipstick that you can pull off. You have the ability to look great in both light and dark shades, but it is best to stick to shades of lipstick that are somewhere in the middle. This means that lipstick in different shades of brown and peach might be the best choice for you. These lipstick shades will stick out, but not too much. Pink and cranberry shades of lipstick can also be a great option if you are trying to pull off a flirty makeup look with brown hair.
Black Hair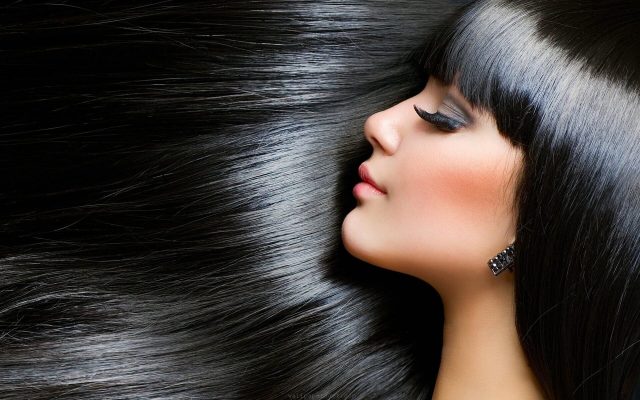 When you have black hair, it is best to choose lipsticks that are bold in color. This means that you can opt for the dark reds and wine colors when you have very dark hair. The bright lipstick colors will contrast with your hair and really make your lips stand out. Just remember that when you are wearing a dark lip that your eye makeup should be lighter. This will put the focus on your lips and keep you from looking like a clown.