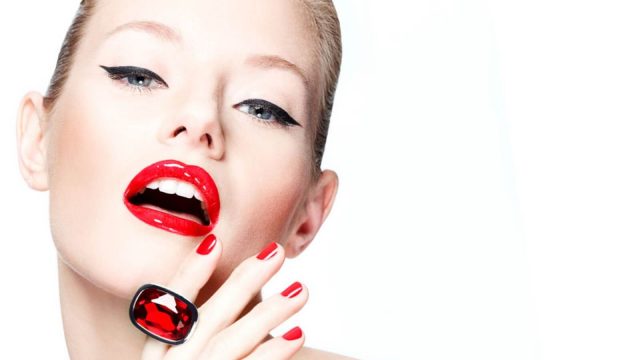 Paris has been one of the most influential cities around the world for many years. From filmmakers using it to portray true love to women taking makeup advice from some of the most desirable women in the world. Being able to harness the power of classic Parisian makeup can help you to exude confidence and look your best at all times. Below are some important tips to take into consideration when you're interested in changing your look.
Prepping the Skin
If there's one thing that every Parisian beauty has it's beautiful skin. This is one of the main ways to make sure that your makeup not only has a flawless application but that your skin looks fabulous even with the smallest amount of makeup on. To prep you should consider getting a cleansing milk, moisturizer, and serums to help combat the negative effects of pollution and stress. This should leave your face feeling supple and youthful.
Mastering the Red Lip
One of the most iconic parts of classic Parisian makeup is a red lip. You may be thinking that there are hundreds of different red lipsticks out there, how do you choose the right one for you? The easiest way to pick the perfect Parisian red is to think about your skin tone. Pale complexions can master bright reds and cherry reds, whereas darker complexions will want a deeper red to accentuate their lips. You should also remember to use lip liner so that you can have a defined pout.
White and Black Eyeliner
Another important aspect of classic Parisian makeup is the eyeliner that you use. White and black eyeliner are the two colors that you should have in your kit. The black should be used on your eyelid and the white can be applied to your waterline to help accentuate your eyes and make them appear bigger. To apply the black eyeliner you can use a cat-eye look or a winged look to really emulate the Parisian culture. Try choosing a liquid or gel eyeliner as it's easier to work with in order to get a precise tip.
Matte Face Powders
Soft, fresh, and matte skin is quintessential with classic Parisian makeup and so you should take the time to find the right matte face powder. There are various cosmetic companies that have their own matte powders but you should find one that doesn't give a white castoff and that will soak up all of the oil on your face.